Versamatic
SKU:E6PP6X650A
Regular price
Sale price
£557.00
Unit price
per
Buy Now With P&G Discounted Rates
Sold out
View full details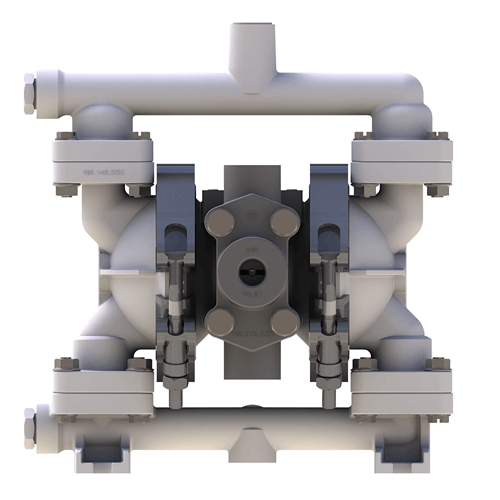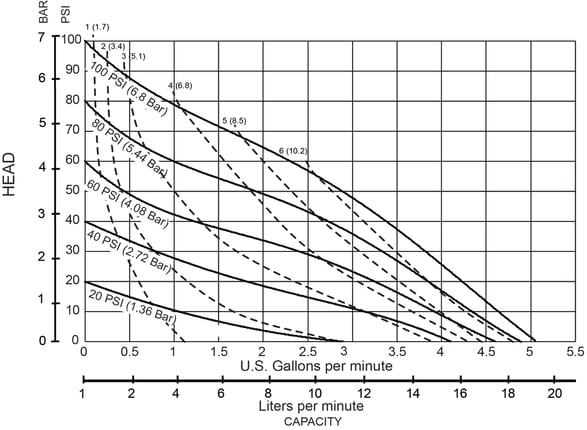 Versamatic's E6 Air-Operated Double-Diaphragm (AODD) Pump
The E6 Pump Range delivers industry-leading performance with patented air valve technology. This pump provides non-stalling, lubrication-free operation, ensuring a robust flow rate of 0-49 gpm (0-185 lpm).

Versamatic's E6 AODD Pumps are engineered to excel across many Industries including:
Ceramics industry
Chemical industry
Construction industry
Food & Beverage industry
General Manufacturing
Marine industry
Mining industry
Oil & Gas industry
Paints & Coatings industry
Pharmaceutical industry
Wastewater Treatment
Designed for use in some of the most challenging environments, the Versamatic E6 Range stands tall as a top-tier chemical-resistant diaphragm pump in the market. Its positive seal ensures the safe and dependable transfer of fluids.
Additional Features:
Simple, low-cost maintenance
Durable, long-lasting construction
Extended life diaphragms
Available in a variety of materials
Robust, leak-free construction
Patented air distribution that delivers on/off reliability
SPECIFICATIONS
Flow Rate
0-5 gpm (19 lpm)
Port Size
Suction
Discharge

¼"" NPT(BSP)
¼"" NPT(BSP)
Air Inlet
¼"" NPT
Air Exhaust
¼"" NPT
Suction Lift
Dry

8' (2.44 m)
Max Solid Size (Diameter)
1/32" (1 mm)
Max Noise Level
78 dB(A)

Shipping Weight
POLYPROPYLENE
Kynar


3.3 lbs (1.5 kg)
3.9 lbs (1.8 kg)